Best 3 Wineries in Charleston SC: Your Ultimate Guide to Wine Tasting Experiences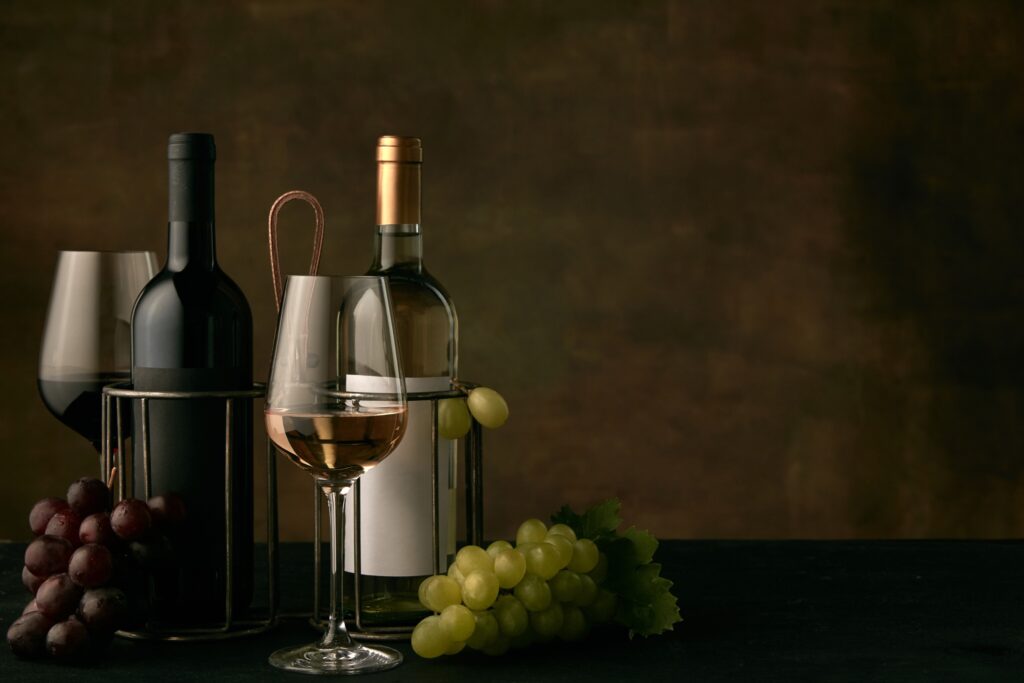 Charleston, South Carolina, a city known for its rich history and vibrant culinary scene, offers a delightful experience for wine enthusiasts. Its wineries and vineyards are becoming increasingly popular among visitors, providing them with the opportunity to sample some of the finest home-grown wines of the region. With a blend of locally cultivated vineyards and charming wine bars, the city has transformed itself into a thriving destination for wine lovers.
Famous Wineries To Visit
Charleston, South Carolina, is a destination known for its charming Southern atmosphere and rich history. For wine enthusiasts, the area offers a unique experience at vineyards and wine bars where you can indulge in tastings in beautiful settings. Here are some highly recommended spots to visit.
Deepwater Vineyard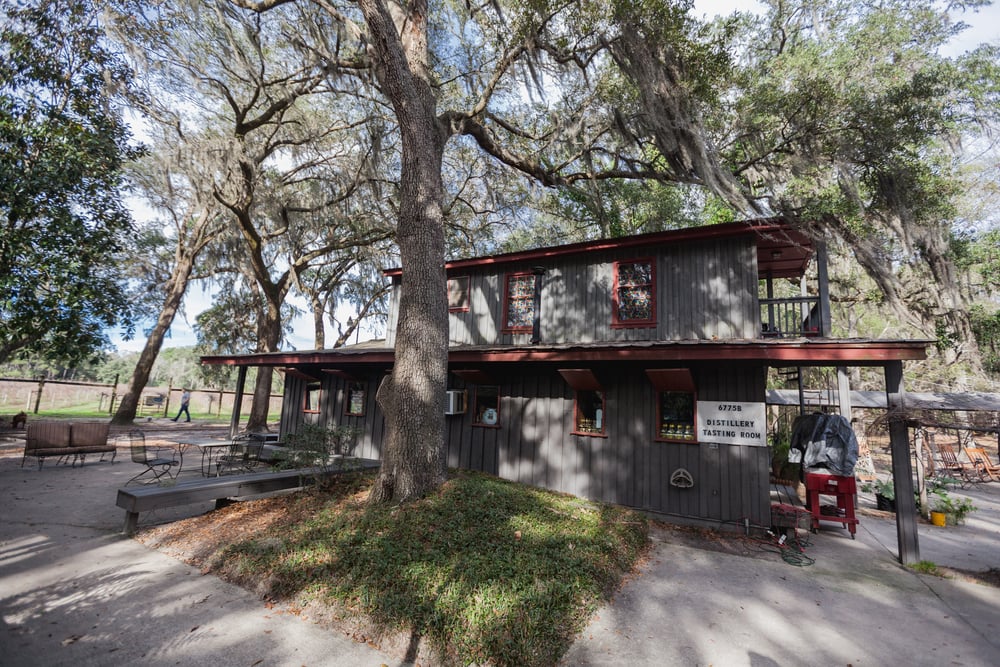 Deepwater Vineyard on Wadmalaw Island is the only winery in Charleston. Previously known as Irvin House Vineyard, this charming location has updated more than just its name. Hidden behind majestic oak trees and surrounded by rolling marshland, Deepwater Vineyard is home to some of South Carolina's finest locally-produced wines. With its welcoming ambiance and scenic views, this vineyard is a must-visit for wine lovers.
Website: http://www.deepwatervineyard.com/

Address: 6775 Bears Bluff Rd, Wadmalaw Island, SC 29487, United States
Bowman Vineyards
Bowman Vineyards is another gem to explore during your stay in Charleston. Showcasing a variety of wines in a warm and inviting tasting room, Bowman Vineyards is known for its attentive staff and relaxed environment. This hidden treasure is perfect for spending quality time with friends over a glass of wine.
Website: https://bowmanvineyard.com/

Address: 17144 Augusta Hwy, Round O, SC 29474, United States
Carolina Vineyards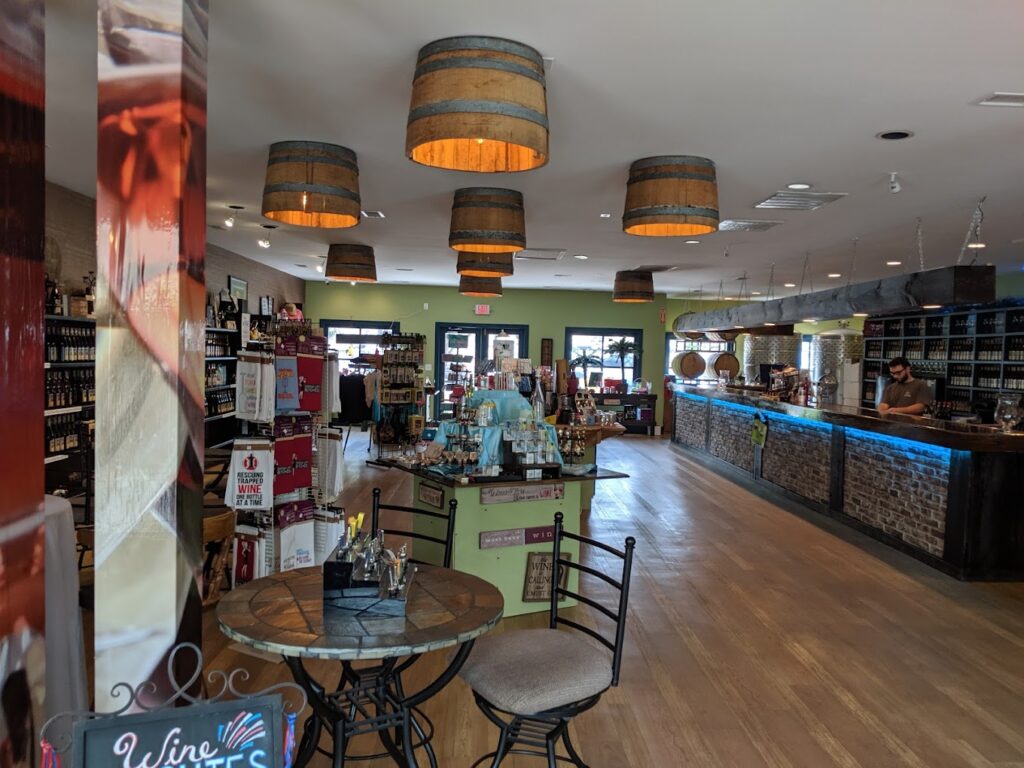 Carolina Vineyards, nestled in the picturesque surroundings of Charleston, offers a unique wine-tasting experience. The vineyard features a vast selection of wines crafted from the finest grape varieties found in the region. With live music and a lively atmosphere, Carolina Vineyards is a memorable spot to unwind with some exceptional wines.
Website: https://carolinavineyards.com/

Address: 4720 Hwy 17 S, North Myrtle Beach, SC 29582, United States
Planning Your Visit
When planning a visit to the best wineries in Charleston, SC, it is essential to consider various factors to ensure a fantastic experience. Begin by gathering information about different wineries and wine tastings in the area. Using an app or website such as Yelp or Wanderlog can help you explore top-rated wineries, customer reviews, and useful insights.
Organizing a trip to the wineries with family or friends can make the experience more enjoyable. Many wineries offer a relaxed atmosphere and beautiful scenery, perfect for group outings. Be sure to confirm if particular wineries are family-friendly or pet-friendly to cater to everyone's needs.
As you plan your Charleston winery visits, keep in mind the local market days. Some wineries or wine bars, like WineStyles, offer themed tastings on specific days, which can add an exciting touch to your trip. Be sure to note these special events in your itinerary to make the most of your visit.
To ensure a stress-free experience, look for wineries or tours that offer free cancellation options. This flexibility allows for last-minute changes or adjustments to your schedule without incurring penalties. Moreover, it provides peace of mind when dealing with unpredictable circumstances such as bad weather or personal emergencies.
Specialty Wines and Menu Selections
Charleston, SC offers a variety of wineries and wine bars, each providing a unique selection of specialty wines and menu options. Many of these establishments feature a vast array of reds, catering to various preferences and pairing well with different types of food. Wine enthusiasts can expect to find a large selection of bottles of wine from local producers as well as renowned brands from around the world.
In addition to wine sippin', these wineries and wine bars offer a wide range of menu items to complement their wine offerings. A popular choice among guests is the charcuterie board. These boards typically include an assortment of artisanal cheeses, cured meats, olives, and other accompaniments, making them an ideal choice for those looking to explore different wine and food pairings.
For those interested in exploring a more unique beverage experience, some wineries and wine bars in Charleston even offer tea-drinking options. This provides an alternative for non-wine drinkers while still enjoying the relaxing and welcoming ambiance of these establishments.
To cater to a diverse crowd with various preferences, many Charleston wineries and wine bars offer a range of specialty menu items to satisfy different cravings and dietary needs. Tree-huggin' visitors will be pleased to find a selection of vegan and vegetarian options, ensuring that everyone can enjoy their visit to these glorious wine havens.
Convenience and Accessibility
Charleston, South Carolina, offers a unique wine experience for locals and tourists alike. The city is home to Deepwater Vineyard, the only winery in the area, making it a convenient destination for those looking for a taste of home-grown wine. Nestled amidst picturesque oak trees and scenic marshland, Deepwater Vineyard provides visitors with a serene and charming atmosphere.
In addition to Deepwater Vineyard, Charleston's wine landscape includes several wine bars and wine-savvy restaurants that cater to a range of palates. These establishments are easily accessible within the city and feature an impressive selection of imported wines. Notable venues include Graft Wine Shop & Wine Bar, Uncork Charleston, Vintage Lounge, FIG, McCrady's, Charleston Grill, Leon's Oyster Shop, and Husk. These wine-focused spots contribute to the overall convenience and accessibility of Charleston's wine scene.
Charleston's location can easily attract wine enthusiasts from surrounding regions. Greenville, another South Carolina city, is just a few hours' drive from Charleston. Wine lovers from Greenville can enjoy a weekend getaway to indulge in Charleston's wine offerings.
The nearby Sea Islands, known for their stunning coastal views and relaxed charm, can also benefit from Charleston's wine scene. Visitors to the Sea Islands can take a short trip to Charleston for a wine excursion, making the city a convenient hub for wine experiences in the region.
Charleston's wine scene's convenience and accessibility make it an attractive destination for wine enthusiasts from nearby cities and islands. With its mix of a local winery, wine bars, and knowledgeable restaurants, Charleston provides an inviting and memorable wine experience for all visitors.