Best 3 Wineries in Alaska: A Surprising and Unique Experience
Alaska may not be the first place that comes to mind when thinking about wine, but it is home to many wineries that produce unique and flavorful wines. Despite the state's harsh climate, winemakers in Alaska have found ways to cultivate grapes and other fruits to create delicious wines that are unlike any other.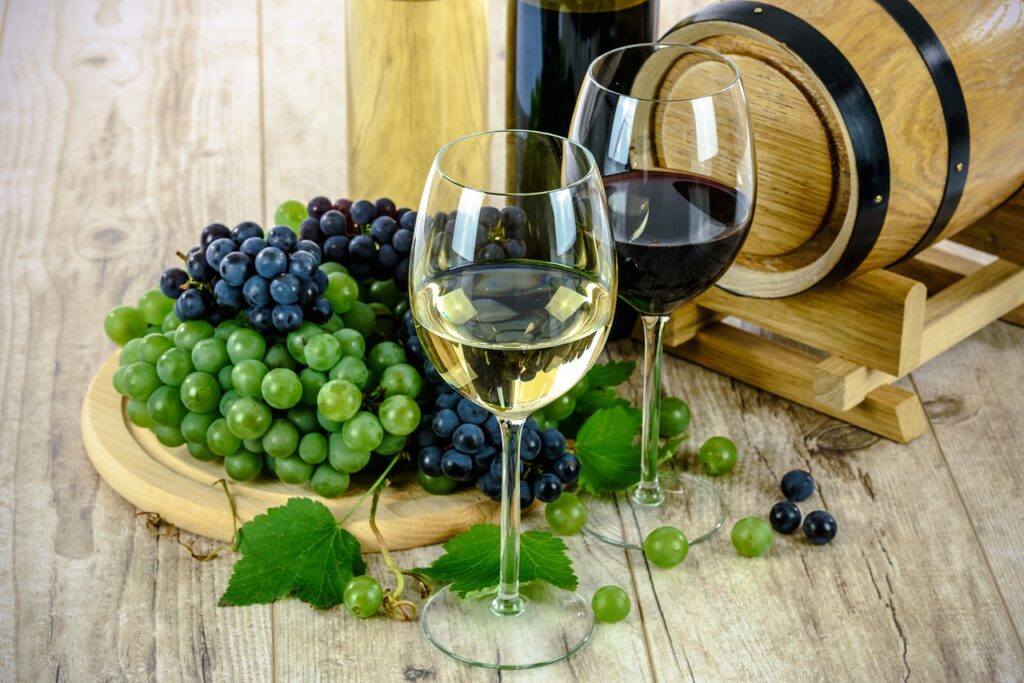 Visiting Alaska's wineries is a unique experience that offers stunning views of the state's natural beauty and a chance to taste some of the most unique wines in the world. From fruit wines made with locally sourced berries to grape wines that take advantage of the long summer days, Alaska's wineries offer something for every wine lover. Whether you're a seasoned wine connoisseur or just looking for a fun and unique activity in Alaska, visiting one of the state's wineries will surely be a memorable experience.
History of Winemaking in Alaska
Winemaking in Alaska has a relatively short history compared to other wine-producing regions worldwide. The first winery in Alaska, Bear Creek Winery, was established in 1987 in Homer. The founder, Bill Fry, was inspired to start a winery after visiting a vineyard in California. Since then, the number of wineries in Alaska has grown to more than a dozen.
Alaska's wineries produce various wines, including Merlot, Chardonnay, Cabernet Sauvignon, Pinot Noir, and Riesling. However, due to the state's harsh climate, most wineries import juice from out of state to make their wines. Some wineries also produce wine with fruits other than grapes, such as rhubarb, blueberries, and raspberries.
Despite the challenges of growing grapes in Alaska, there have been some successful attempts at cultivating cold-hardy grape varieties. The University of Alaska Fairbanks has a research program that focuses on developing grape varieties that can withstand Alaska's extreme temperatures. In 2014, the university released a new grape variety called "Aurora" resistant to cold temperatures and disease.
Overall, winemaking in Alaska is still in its early stages, but the state's wineries are making progress in producing unique and high-quality wines.
Top Wineries in Alaska
Here are some of the top wineries in Alaska:
Bear Creek Winery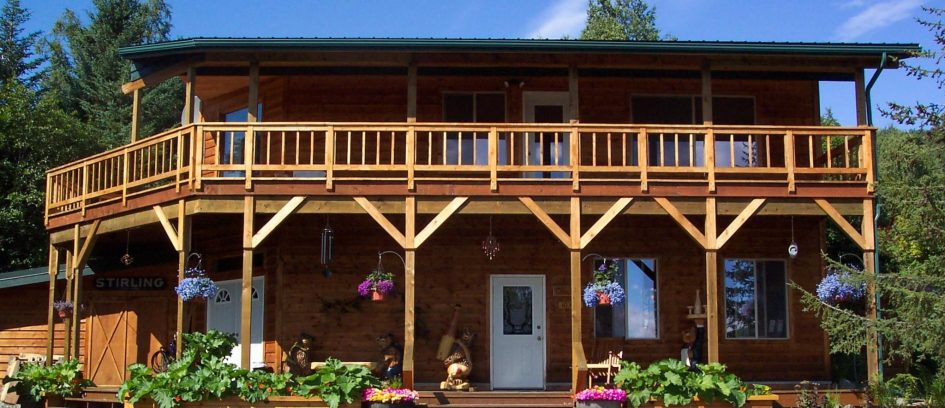 Bear Creek Winery is located in Homer, Alaska, and is known for its fruit wines. They offer a variety of flavors, including raspberry, blueberry, black currant, and rhubarb. Visitors can taste several wines and purchase bottles to take home. The winery also has a gift shop with souvenirs and local products.
Website: https://www.bearcreekwinery.com/

Address: 60203 Bear Creek Dr, Homer, AK 99603, USA
Denali Winery
Denali Winery is located in Anchorage, Alaska, and offers a range of wines made from locally sourced ingredients. The winery has a tasting room where visitors can sample wines and learn about the winemaking process. They also offer wine and food pairing events and private tastings.
Website: http://www.denaliwinery.com/

Address: 1301 E Dowling Road Ste107 Anchorage, Alaska USA 99518
Alaska Berries Winery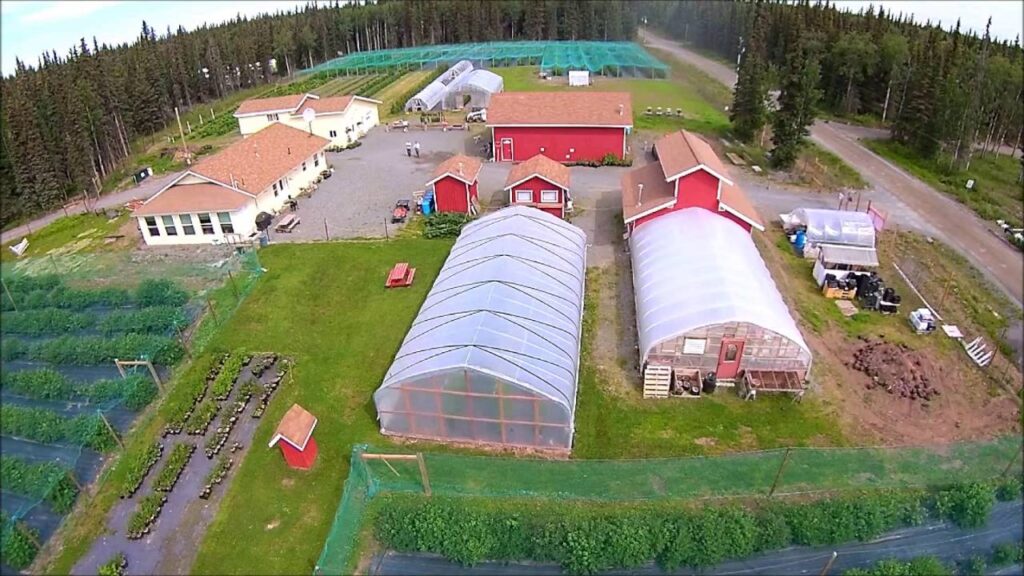 Alaska Berries Winery is located in Soldotna, Alaska, and specializes in wines made from locally grown berries. They offer a variety of flavors, including blueberry, raspberry, and strawberry. Visitors can enjoy a tasting and tour of the winery and purchase bottles to take home.
Website: https://www.alaskaberries.com/

Address: 48660 W Poppy Ln, Soldotna, AK 99669, USA
Unique Wines of Alaska
Alaska may not be the first place that comes to mind when considering wine, but the state produces some unique and delicious wines. Here are some of the most notable ones:
Ice Wine
Ice wine is a type of dessert wine made from grapes that have frozen on the vine. This concentrates the sugars and flavors, producing a sweet and flavorful wine. Alaska's cold climate makes it an ideal place to produce ice wine. The state's ice wine is made from various grapes, including Riesling, Chardonnay, and Cabernet Franc. Due to the labor-intensive process of making iced wine, it is typically more expensive than other types of wine.
Birch Syrup Wine
Birch syrup wine is a unique type of wine made from the sap of birch trees. Birch syrup has a distinct flavor similar to maple syrup but a more complex flavor profile. The wine made from birch syrup has a rich, earthy flavor with hints of caramel and spice. It pairs well with savory dishes like roasted meats and stews.
Wild Berry Wines
Alaska has various wild berries, including blueberries, raspberries, and strawberries. These berries are used to make delicious and unique wines. Wildberry wines have a tart and fruity flavor that pairs well with desserts like cheesecake and chocolate. They are also great for sipping on their own.
Alaska's unique wines are a testament to the state's ingenuity and resourcefulness. If you're a wine lover looking for something different, try one of these unique Alaskan wines.
Tasting Room Experience
Visiting a winery's tasting room is a great way to experience the unique flavors of Alaska's wines. Most wineries offer tastings of their wines, often for a nominal fee. Tasting rooms are typically staffed by knowledgeable and friendly personnel who can answer any questions about the wines and the winemaking process.
In addition to wine tastings, many wineries offer tours of their facilities. These tours provide an opportunity to see the winemaking process from start to finish and learn about the techniques used by each winery. Some wineries also offer food pairings, where visitors can sample wines alongside locally sourced cheeses, meats, and other snacks.
It's important to note that each winery has its policies and procedures for tastings and tours. Some require reservations, while others may have limited hours or be closed during certain seasons. Visitors should check the winery's website or call ahead to confirm hours and availability.
Overall, visiting a winery's tasting room is a fun and educational experience for anyone interested in the unique wines of Alaska. With friendly staff, delicious wines, and beautiful surroundings, it's a must-visit destination for any wine enthusiast.